See how to fix an inactive TurboPass organization error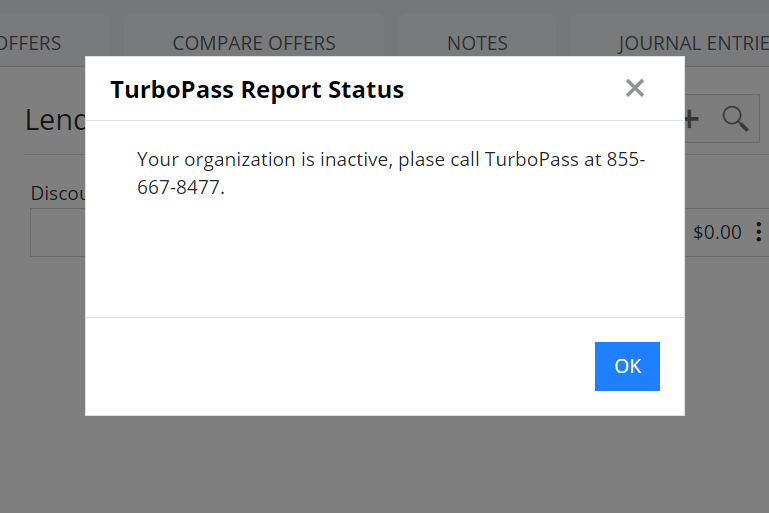 If you receive this TurboPass Report Error, it means that your TurboPass account is either cancelled, inactive, or past due. To check if your organization is on a plan, simply log into your TurboPass dashboard.
If you're unable to log in, please reach out to our support team at 1-855-667-8477 ext 1 for assistance. If you believe that your account is past due, refer to this article to get in touch with our accounting department.
In case you have previously subscribed to a TurboPass plan, contact your TurboPass representative or our sales team at 1-855-667-8477 ext 2 to reactivate your account.